---
Transport access
Transport access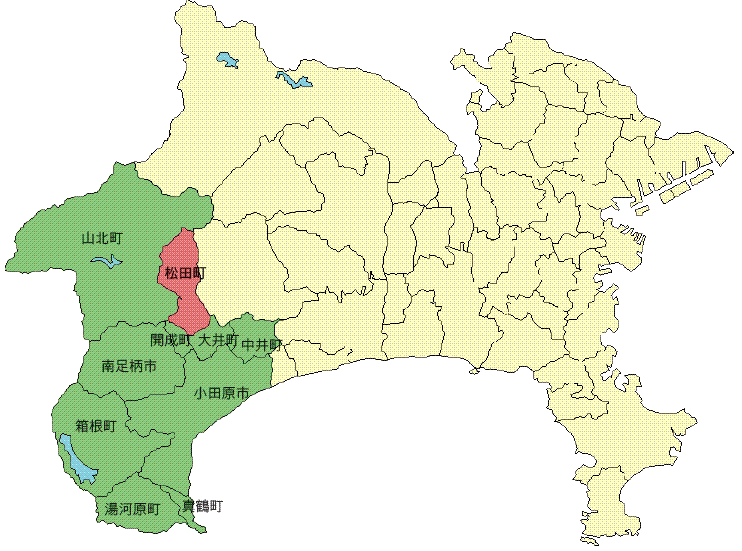 Matsuda Town is located in the western part of Kanagawa Prefecture, about 70 km from Tokyo. It can be accessed via the Tomei Expressway (via the Oi Matsuda Interchange), the Odakyu Electric Railway (Shin-Matsuda Station), and the JR Gotemba Line (Matsuda Station). With an extensive network of national and prefectural roads, Matsuda is easily accessible and easy to navigate. The town is steeped in a lush natural environment: Of the total area of 37.75 square kilometers, 94% is mountainous.
Area: 37.75 square kilometers
Location
Post code: 258-8585
2037 Matsuda Soryo, Matsuda-machi, Ashigarakami-gun, Kanagawa Prefecture
Transport access
【Transport access】
■ When using the Tomei highway
Take the Oi Matsuda Interchange exit. Matsuda Town Hall is 5 minutes in the direction of Numazu Gotemba.
■ When using Odakyu Line
Get off at Shin Matsuda station
■ When using JR Odawara station
Get off at Shin Matsuda station on the Odakyu Line
■ When using JR Kozu station
Get off at Matsuda station on the Gotemba Line